Welcome
Rev. Elizabeth Paddon PhD.

Elizabeth is an internationally renowned Minister, Spiritual Medium,
Speaker, Writer, Paranormal Specialist, Healer, Counsellor and Therapist
with a PhD in Alternative Healing. Honoured with three ordinations, and
has been asked to guest on various Television and Radio shows, as well
as written about in numerous Newspapers and Magazines internationally
over the years. Elizabeth has written a variety of spiritual newsletters
for churches and had a few books published including: "11:11 Awakening Concept",
and "The Soul Saver", "Complete Spiritual Secrets" and presently working on her
latest book soon to be available entitled, "Weighty Perceptions". Elizabeth
resides in Sutton Bridge, near Spalding, Lincolnshire close to the Cambridgeshire
and Norfolk borders in the UK.
Elizabeth is honest, accurate, forthright and to the point. Having worked as an
International Spiritual Consultant; channelling spiritual guidance and conducted
Paranormal Investigations since 1979. Elizabeth is available for Private consultations
& telephone readings. Credit/debit cards accepted via Paypal. Elizabeth is available
for Psychic fairs & Mediumship demonstrations.

EXPECT A MIRACLE - & - KEEP SMILING


EVENTS
on August 29th 2017

Arrival time is 7p.m. Dinner starts at 7.30p.m.

Earlier booksignings available from 2p.m. to 4p.m. same day
A SPOOKY SUPPER & BOOK SIGNING

on August 29th 2017
At Mal's Vintage Tea Room
6 Market Place, Long Sutton, Lincolnshire, PE12 9JF
Telephone: 01406 363331
(Reservations necessary as limited space available)
At THE SPOOKY SUPPER
Enjoy an evening of
Ghost Stories and Lessons From Beyond The Grave
Where REV. ELIZABETH PADDON will be signing copies of her recent released book entitled,
"Why There Are Ghosts" also her book entitled, "The Soul Saver"
Elizabeth is a professional international "Paranormal Investigator, Medium, Healer, Past/Present Life Regression Therapist, Speaker and Author" who has been assisting lost souls to the "Light" since 1979. Come and hear Elizabeth's ghostly stories and unexpected happenings.
Elizabeth's book entitled, "Why There Are Ghosts" clarifies how the ghost of a life you have lived before may be haunting the life you are living now. For there are secrets from your own past from this or other lives you have lived that are yet to be revealed to you, and they will haunt or distort you until the chain or re-occurring events have been laid to rest. Only by facing all that you were in the past can you ever hope to truly become all that you really are to meant to be.
Elizabeth's book entitled, "The Soul Saver" is filled with many of her Paranormal Investigation experiences. Offering an opportunity to gain insights to helping self and others through the lessons learned from those involved in the dehaunting's, including the Ghosts!
(If you know of a ghost please tell Elizabeth on 07597337127)

The Spooky Supper consists of Steak & Ale Pie dinner with Delightful Cheesecake dessert,
all home made and extremely tasty; along with coffee, tea and soft drinks.
All books are discounted for the evening and will be available unsigned in the tearoom after the event.
BOOKS JUST RELEASED
Synopsis:
Why There Are Ghosts
Ghosts & Spirits Series
by
Rev. Elizabeth Paddon
ISBN: 978-1-326-82003-9
Copyright © 2016 Rev. Elizabeth Paddon.
Everything you will ever need should you encounter Ghosts or Spirits
Is the ghost of a life you have lived before, haunting the life you are living now?
Do you have some strange, unexplained fears that hold you back from the desires you want in this lifetime?
Is there a bogyman that haunts your dreams, or an angel who whispers in the dark?
Do certain people have an easy time of controlling what you do when they are around you?
Do you owe someone a deep dark debt, or does someone fear you because you may revenge
or avenge a wrong done to you by them from this lifetime or even another lifetime?
It has been quoted in many ways by many people, that the ghosts of lost souls haunt
around 25% of all buildings, homes, and places. I will state that all homes have entities
unseen by the physical eyes. Most are of those that have gone on through the doorway of light,
the gateway to heaven, as it is commonly believed to be, which is in fact the doorway of
Total Enlightenment. Although there are still many who have not gone through the doorway
of total enlightenment, and whose old truths and beliefs haunt the spaces, things and people,
they were once connected to.
In these modern days there are many people breaking into the Paranormal Investigation fields.
However, many are not properly ready for such an adventure and often cause great harm to themselves.
Even some psychics will tell you of the ghosts life and death but will not attempt to remove the ghost.
Another disturbing fact is that some people think having a nice ghost is great. However, I wonder
how they will feel when they are the ghost being kept from help, trapped between the walls of time
just because they are nice. No wonder some ghosts stop being nice to get help by being noticed for not nice deeds.
If you are interested in the paranormal and want to become an investigator,
please read this book first and see if you really are ready to take on the goulies and ghosties
and long-legged beasties trapped in the halls of time!
Also abailable as an ebook download able from Lulu/spiritualvisions or click the lulu button

NEXT EVENT:
INTENTIONAL REIKI WORKSHOPS
Included in the workshop is the study of Traditional Reiki

also called Usui Reiki in honour of Dr. Usui who rediscovered

Reiki. Usui's method of teaching REIKI was as one course.
Once his pupils were ready, Usui attuned them to all the symbols making them Masters.
These days since Dr Haitashi having been in Judo and learned things through levels, divided up
Usui's trainings into three levels and this practice has continued to this day.
However, it is still possible to become a REIKI Master in one course.
Of course not everyone is ready for such a strong pathway, however it you feel
this is definitely the path you should be taking, then contact me today
so that we can assess your needs and how soon you can become a
REIKI Master helping others and the animal kingdom too
The Zero to Master workshop is certificated and will allow one to practice Reiki

and teach Reiki casually or professionally.
Intentional Reiki consists of Level's 1 & 2 through Master levels being taught in one course.
This is an intensive two to three day/weekend workshop
The universe now moves at a much faster pace and people learn faster and faster.

Check into any school and see what the children are learning these days.
As one progresses in the greater levels of Reiki, the more powerful the attunement

and the more life force energy one will be able to channel.
Reiki is an excellent path for self-development and self-healing as well as for the healing of others.
Host a REIKI INTENSIVE workshop at your home & get your tuition FREE

(if you provide 5 or more paying students taking the workshop you train FREE)
Intentional Reiki Intensive Weekend/2-3 Day Workshop
Prepaid by Paypal

Next Workshop:
Coming shortly in Sutton Bridge, Near Spalding, Near Wisbech, Near Kings Lynn,
Due date will be announced soon

Contact now if you wish to be included as early registration is advised.
Previous Reiki Workshops were:
November 2015
21st & 22nd November 2015
Gamlingay, Near Sandy, Bedfordshire
September 2015
12th & 13th September 2015
Gamlingay, Near Sandy, Bedfordshire
Registeer early for the earlybird discounted

Contact Elizabeth for directions and registering for the workshop

as there is limited space. Prepay by PayPal to spirituallady100@yahoo.com

and text Elizabeth for registration conformation to: 07597 337127

Rev Elizabeth Paddon
SPIRITUAL VISIONS CONSULTANCY
About Elizabeth Paddon-Wilson
A Psychic Investigator, Medium, Spiritual Teacher and Reiki Healer in Sutton Bridge, (10 miles from Kings Lynn, 14 Miles from Spalding, & 12 miles from Wisbech) Also available for Spiritual Regression, Spiritual Counselling, and Soul Saving.

Speaking with spirit (knowingly) since three years of age. Born of a matriarchal grandmother who was born a seventh daughter of a seventh daughter, plus my own mother was born with the veil and was a closet medium all her life. Therefore always knew speaking with the departed was possible but as Mum didn't like non family people to know she could do this, did not take clients on. Grew up enthralled with the telling of others that where present during family celebrations. Thereby gave me a passion to use the God-given gifts I have to help and assist others. I later learned to use them for self in non selfish ways. I love helping people from all walks of life and do not judge anyone as we all have lessons to learn in life.
My work is to help people and provide some evidence, loving messages from the spirit world, while assisting the client to gain deeper understanding to be able to help themselves in the future. We all sometimes need a little help and fresh direction to self-heal within our own selves.
Born with all five senses enhanced (often a problem for regular human living) I love my spiritual God-given gifts and talents and enjoy using them to help others and also guide others to using their own God-given talents and skills.
Most of my gifts and talents where squashed but would break through until the passing of my Maternal Grandmother in 1976 from then on Nana would push and cajole me with strong intuitive leads and forced me into taking up my staff and working my Mediumship.
Background Information:

A pioneer and pacesetter in the metaphysical movement since 1979. Train as a Medium, Tutor, Lecturer, Counsellor and public speaker. Worked through various metaphysical groups, centres and Churches. Began my journey with The First Christian Spiritualist Church of Milton Keynes. With Tibetan-taught Kit Hammond and progressed to Helen Main at Britten Memorial Church, Toronto, Canada. Then became a rostrum worker in 1986. Went on to serve, tutor, speak and conducted healing's in various Spiritualist churches and then through various countries.
Conducted Readings: Since 1979. Worked throughout various Psychic Fairs, Metaphysical Centres and Spiritual Churches in Britain, Canada, Holland and USA. Have served as voting member of Church boards, as a trustee, and chairperson. Served Britten Memorial with Rev. Bernice Kerr (just prior to her passing), the Toronto Spiritual Temple with Rev. O.J. Stoddard and her other branches in Aurora and Burlington, Ontario. Frequently over the years have served in Milton Keynes at The Centre of Light & Love at Rectory Cottages, Bletchley, Milton Keynes.
Lectured on Metaphysic Interests since 1986. Some of these are mentioned below.
1988 and 1989 - Contacts Business Women's Network Meetings
1988 and 1991 - Canadian Authors Association 1989 - Sheraton Tech. College for students 16-18 years old
1990 - Gateway Metaphysical Centre for Angel Energy Awakening
1992 - 11:11 workshops at Spiritual Horizons
1995-1996 Guest speaker through various Unity Churches in Texas, USA Tutored Classes & Workshops since
1987 on various topics some of which are; Spiritual Development, Law of Abundance, Positive Self-Image, Positive Health, Para-normal Investigations (sometimes called "Ghost-busting"),
Past/Present Life Regression Therapy, Spiritual Development and Angel Communication.
Have tutored in Holland, Britain, Canada and the USA. Assisted FBI and Bexar County Police Department in 1990, with a missing child search. Completed thousand's of "de-hauntings," many de-possessions (even demonic). Conducted recorded and unrecorded séances.
Received extensive media coverage on many of the above with television, radio, newspapers, and magazines. Written a variety oft metaphysical books. More books in progress. Some of the currently available books are entitled, "The Soul Saver", "11:11 The Awakening", "Spiritual Secrets".
Published Poet since 1976. Have enjoyed being a choir member and sung solo accappella for weddings, funerals, & candlelight services.

Other Training Taken: Complete Body Alignments, Mapping , Rebirthing, Aromatherapy, Polarity Therapy, REIKI, Karuna Ki, Basic, Advanced and Clinical Hypnotherapy gaining a PhD. In Alternative Healing. Worked as a tutor at the CSS Spiritual Development Summer School Swansea Wales and worked throughout Britain on the Spiritual Church circuit as a Medium, Teacher, and Healer.
Accomplishments:
Ordinations: 1992 Universal Life California, USA
1993 Spiritual Horizons Houston TX, USA
1994 Christian Spiritualists Society Cardiff Wales, UK
Certifications: Reiki Master from Albert University of New York/NEVADA USA
Karuna Ki Master from Albert University
Hypnotherapist from Albert University
Healing Certification UK and Church of Eternal Light, Las Vegas NV USA
Mediumship Certification International
Certified Spiritual Healer Association
PhD. Alternative Healing - Albert University NY/NV USA
Additional Information:
My Fathers is related to "the" Gypsy Rosa Lee, a famed psychic in the UK. My Maternal Grandmother was the seventh sister of a seventh sister, my mother was born with the veil. I have talked with Spirit Guides, Angels and loved ones departed knowingly since my third birthday.
Contact Information:
RevLizbethPaddon@gmail.com or text to: +44 07597337127
Sutton Bridge, UK
I enjoyed serving for charity or corporate events and working through psychic suppers, church divine services, clairvoyant evenings, psychic parties, ladies evenings, holistic fairs and spiritual development groups. I am available one-to-one reading sessions, groups or stand-up Mediumship/Clairvoyance for a wider audience.
Please contact by text or email Thank You!

Rev. Elizabeth Paddon is assisting in forming a new Christian Spiritualist movement to assist the bringing together of International Mediums and Christian Spiritualist Ministers and providing opportunities to connect with each other's communities and churches. Exchanging their services and enjoying meeting new like-minded people. If you would like to be involved please contact us.

Spiritual Visions working in conjunction with Christian Spiritualists Intentional Ministry (CSI) is formed to ensure Spiritual teachings from beginner to ordained medium minister is available for all those in search of a connection for their God-Calling. Minister Training can be undertaken; in association with Spiritual Healer Practitioner Training, Paranormal Investigator training, Mediumship, Psychic, and Clinical Hypnosis training whether seeking to use the skills for self or become a practitioners to assist others. There is also training help to set up your own metaphysical practitioner business.
(Picture taken on the rostrum of Britten Memorial Spiritualist Church in Toronto, Ontario, Canada)
EVENTS 2017
Elizabeth took an hiatus from her spiritual work in 2015 until 2017 and is back stronger than ever.

PREVIOUS EVENTS
Elizabeth has served at these Spiritual Churches and Spiritual Centres:
11th January, 2015 @ 3pm
Wisbech Christian Spiritualist Church
(behind the Angel Theatre), Cambridgeshire
26th March, 2015 @ 7pm
BSC Spiritualist Church
Tempsford Village Hall,
Tempsford, nr Sandy, Bedfordshire
27th March, 2015
Spiritual Readings from 11am - 5pm
In Gamlingay, nr Sandy, Cambridgeshire
Text or email for reading appointment
£20 per session
28th March, 2015 @ 1pm - 5pm
Healing Techniques Workshop
including Spiritual Healing
@ Gamlingay, Cambridgeshire
£35 pp email or text for registration
19th April, 2015 @ 6pm
Gateway Duston Spiritual Church
Community Centre
Duston, Northants
26th April, 2015 (both services) 3pm & 6.30pm
Wisbech Christian Spiritualist Church
(behind the Angel Theatre), Cambridgeshire
9th June, 2015 @ 7.45pm
Clairvoyant Meeting/Mediumship Demonstration
Voyage of Light
Bugbrooke Community Centre
Northampton NN7 3RW
25th June, 2015 @7pm
10th September, 2015 @ 7pm

BSC Spiritualist Church
Tempsford Village Hall,
Tempsford, nr Sandy, Bedfordshire
Over the years Elizabeth has served Spiritualist Churches and Spiritual Centres in Britain, Canada, USA and Holland.
WORKSHOPS & CLASSES
Available:
Spiritual development
Regression
Healing
REIKI
Karuna Ki (Higher REIKI)
Spiritual Counselling
Previous Workshops & Classes
12th & 13TH September, 2015 from 10am - 6pm BOTH DAYS
TWO DAY Intensive ZERO To MASTER REIKI Workshop
@ Gamlingay, Cambridgeshire
Normal Fee is £350.00 per person. However only £250.00 if prepaid by paypal & registered early.
You will need a therapy bed, lunch bag, note book, pens
& comfortable clothing. A complete training manual will be provided
Certificate will be mailed after the course
Please email to register as space is limited

4th October, 2015 @ 6pm
Gateway Duston Spiritual Church
Community Centre
Duston, Northants
SERVICES AVAILABLE
Contact Elizabeth if you would like her to guest speak at your Church or Spiritual Centre, or make an appointment for a reading/consultation or Spiritual Counselling session, Past/Present Life Regression, Spiritual Regression, Paranormal Investigation, Psychic Party, Regression Party, or for therapy with REIKI & Karuna Ki.
Elizabeth is available for Private consultations & pre-paid telephone readings.
Payments can be made by Credit or Debit cards which are accepted via Paypal.
Elizabeth is also available for Psychic fairs & Mediumship demonstrations.
Make an appointment, or register for workshops or therapies
contact Elizabeth by text or email to:
Tel: 07597 337127
Email: revlizbethpaddon@gmail.com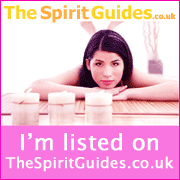 BOOKS AVAILABLE
Description:
THE COMPLETE SPIRITUAL SECRETS SYNOPSIS

THE COMPLETE SPIRITUAL SECRETS reveals much of the spiritual journey of the author; with in-depth interviews on the subject of Spiritualism, Christianity and Psychic Phenomena; Channelling from higher entities of the Light with some religious overtones and yet it openly accepts the natural laws and the God-Goddess-Creator concepts. This book is of a non-denominational religion, and natural beliefs.

Within the pages of THE COMPLETE SPIRITUAL SECRETS the author reveals all the so-called "secrets" of the methods used in being a Medium, Spiritual Healer and a renowned "Ghost-buster". The book tells about the author's own personal journey towards inner peace and balance. An inclusion of the "11:11 Awakening Concept" an earlier book written by the author and published by Golden Word Press of Humble, Texas adds a concluding touch to a lifetime of experiences in spiritualism. Also included is some of the author's poetry depicting spiritualism some of which was written long before she realized her abilities and THE COMPLETE SPIRITUAL SECRETS also includes her experiences with metaphysics and a glossary of terminology for the readers understanding.

The author of THE COMPLETE SPIRITUAL SECRETS Elizabeth, has been a pioneer and pacesetter in the metaphysical movement since 1979. As an internationally known minister, speaker, writer, counsellor, past-life-regression therapist, spiritual consultant, with a PhD. In Alternative Healing which includes REIKI & Karuna Ki Master, Hypnotherapist and Paranormal Investigator. Through seminars, lectures, workshops and private counselling sessions, Elizabeth has assisted many individuals to achieve a balanced, meaningful, enlightened life and return to their inherent attunement with the Divine Plan.

Elizabeth has appeared on television and radio shows; and been interviewed by various newspapers and magazines. These have included "Paranormal Investigations" and a séance with ELVIS PRESLEY on behalf of his step-brother Billy Stanley who is quoted as saying, "I have no doubts that Elizabeth is in touch with my brother Elvis".

If you are seeking deeper understanding for the many paranormal and inquisitive activities of spirit then you have come to the right place. Within the pages of THE COMPLETE SPIRITUAL SECRETS you will find ways to understand Spirits, Ghosts, Angels, and even God on a more spiritual perspective.

Rev. Elizabeth Paddon PhD., a renowned Medium, Tutor and Author can assist you to find the true pathway of your life through opening the heart and third eye chakra's to what is your destiny and bring forth you own abundant good.

If you have a problem and need some deeper insight then contact Elizabeth for a heartfelt unconditional caring response that will allow your life to make the changes necessary for the betterment of yourself and all those you come in contact with.

Remember: Happiness is as near as a smile, so keep smiling!

Sun comes in the eye as the light shines so bright. Let's open our eyes and hearts to the essence of the Universal White Light and be Way-showers of the Good!

Rev. Elizabeth Paddon PhD. In the Universe, Somewhere in this world, Where ever the calling is!



COMPLETE SPIRITUAL SECRETS by Rev Elizabeth Paddon came about as many people around the world requested help to awaken their own spiritual abilities. My Spirit Guides directed me to create this book Complete Spiritual Secrets which is written so that no matter where in the world you are, you can receive guidance to help yourself grow spiritually and therefore gain mastership over your life, happiness and success. Included within are information and exercises for opening the heart and mind to your higher self, your own psychic abilities and how to heal self and others. Be your own psychic advisor.

Listed in:
LuLu.com/spiritualvisi ons
Religion & Spirituality

Contact email: revlizbethpaddon@gmail.com


To purchase any of Elizabeth's book please go to click

smiley face
CSI Ministry SUPER ABUNDANCE WORKSHOP
With Rev. Elizabeth Paddon
Do you deserve to Succeed?
Release Subconscious Blocks and Self-Sabotage
Find your Abundant Future
Does any of this Sound Good? Then you may be ready to take this workshop.
This workshop with Rev. Elizabeth Paddon will challenge your beliefs about money and abundance, uncover your hidden sabotage and change your subconscious programming about abundance. You will learn to start releasing your limitations, and learn of the powerful energy of money. This workshop is not a classroom seminar - this workshop using proactive exercises will teach you how to unravel your mind therefore clear the blocks by FEELING them. Elizabeth creates a very safe space for you to heal and release blockages.
BOOK NOW- SAY YES TO AN OPPORTUNITY TO CLEAR YOUR BLOCKS!
The workshop also includes a mastermind experience where others will help you in your abundance journey. There will be an optional Group Breath-work session at the end of the workshop to release all negativity!
Please bring a journal to write in and a pad of paper to write down subconscious mind thoughts that you will throw out! Also please bring some coloured markers to write with.
Wear comfortable loose clothing and feel ok to bring cushions with you.
Please respect and do not make any recordings of the workshop other than your own hand written notes. Thank you.
Book for the next workshop by texting: 07516549734
Or Email:
revlizbethpaddon@gmail.com
Previous Workshop WAS held at:

Saturday 13th September 2014 from 1p.m. till 5p.m.
Fee is £35 per person.
More Workshops coming soon!
Rev. Dorothy Elizabeth Paddon, experienced many situations in her search for the truth and is a recognized Minister and Medium within the Spiritual Movement. Since 1979 a Tutor of workshops, lectures and seminars on "Positive Life", "Angel Communication" and "Spiritual Development", and a Paranormal Investigator. Often called to help and assist someone in distress of their life, seeking a better way to be and to find their way out of the darkness of depression. And has A Doctorate of Alternative Healing.


Today, Elizabeth is still well loved and received wherever she goes. Elizabeth is available for private consultations, phone readings, and group reading, past-or-present-life-regression therapy, paranormal investigations, de-possessions, career counseling, relationship counseling, REIKI, complete body alignment with spiritual healing also called a spiritual regression, séance, or lessons on being able to do all this for yourself. You will always find Elizabeth, congenial, cheerful, optimistic and ever open to service for others.



Contact Elizabeth by email or text to:
revlizbethpaddon@gmail.com


Text: 07597 337127
Note: Elizabeth was married in July 2014 and is sometimes known as Elizabeth Paddon-Wilson